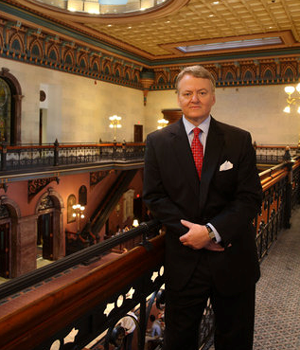 "The treasurer has a legitimate concern. He has the right, if he is putting his signature on there, to have staff to give him confidence that what he is doing is right for the people of the state." Governor Nikki Haley
Better oversight and more transparency of investment decisions for the state's $25 billion pension fund may result from a vote taken by the S.C. Budget and Control Board Thursday.
The board, chaired by Gov. Nikki Haley and including Treasurer Curtis Loftis, Comptroller General Richard Eckstrom, Senate Finance Committee Chairman Hugh Leatherman and House Ways and Means Committee Chairman Brian White as members, unanimously (5-0) approved a motion by Loftis to "hire a counsel to determine the fiduciary and statutory responsibilities of all trustees, custodians and commission members" with regard to investment decisions and contracts of the pension fund.
Read more ›