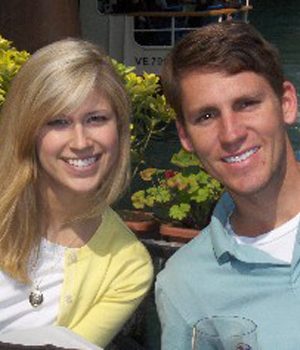 Andrew Preston Brittain (pictured here with wife Elizabeth) took his first step into the political arena last week when he addressed the Beach Dems Breakfast meeting in Myrtle Beach.
Brittain said he was a candidate for the new S.C. 7th Congressional District and would begin his campaign in earnest early in January.
A native of Myrtle Beach, the 31-year old Brittain is a graduate of Myrtle Beach High School, Wofford College and the University of South Carolina Law School. He is currently a trial attorney in Myrtle Beachafter serving as a clerk for U.S. District Court Judge Terry Wooten.
Read more ›