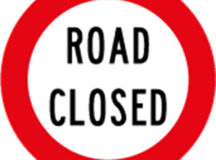 The City of Myrtle Beach effectively ended the possibility of any significant local funding for I-73 when it sued Horry County over Hospitality Fee collections earlier this week.
The filing of the lawsuit followed weeks in which city council passed an ordinance to capture all the hospitality fee revenue collected within Myrtle Beach corporate limits, said it may be willing to fund up to $7.5 million annually for I-73, then, completed this chain of events with the lawsuit.
One must possess a strong appreciation for the absurd to watch the Myrtle Beach council in action.
However, Myrtle Beach only provided the endgame for what has been a bungled process from the beginning with first Horry County and later Myrtle Beach attempting to save local funding for I-73.
It began in April 2017 when former chairman Mark Lazarus strong-armed Horry County Council to remove the sunset provision from the 1.5% countywide hospitality tax that was funding the Ride I bonds. Each of the municipalities in the county had formally agreed to collection of this tax within their corporate boundaries until the Ride I bonds were paid off.
Lazarus, assisted by county administrator Chris Eldridge and county attorney Arrigo Carotti, formulated a plan to move this funding source to I-73 when the Ride I bonds were paid off, an event that occurred in January 2019. However, none of the county trio thought to obtain formal agreement from the municipalities to support this plan.
After Lazarus lost the June 2018 primary for council chairman, his days to secure the deal became numbered.
In July 2018, Lazarus and his two staff cohorts worked county council to formally adopt a resolution dedicating all of the $41 million revenue from the 1.5% countywide hospitality fee collections to a special fund for I-73. Again, none of the triplets approached the municipalities for formal agreement to this plan.
Read more ›