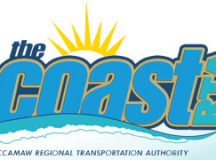 Horry County Council Chairman Mark Lazarus announced last week he would appoint an ad hoc committee to study the controversy that exists between Coast RTA and the S.C. Department of Transportation.
The ad hoc committee will study facts relevant to two stalled Coast RTA projects, a $1 million shelter and sign project for bus routes and a feasibility study for an intermodal transportation center for the agency.
SCDOT representative Doug Frate told council members in an executive session held after a council workshop last week that Coast RTA may have to pay back approximately $500,000 to SCDOT for the stalled projects.
Read more ›